12 Things To Do After The Funeral
I know it feels "cold" to plan for the practical and financial aspects of your loved one's death.
To Plan Or Not
No one wants to think about money and administrative details when mourning. But, as much as we don't like to address these issues, they are a must and won't go away just because we don't want to manage them.
While navigating through your grief, several key entities must be notified of your loved one's passing, and, like many things in life, death is most often accompanied by paperwork.
The following checklist includes essential tasks that you should undertake to ensure a smooth transition and settling of the deceased's affairs.
#1 – Ensuring Care for Dependents
A poignant part of this journey is making arrangements for the care of dependents left behind by the deceased.
Addressing their well-being and securing their future should be integral to handling estate matters and is a survivor's most important priority.
#2 – Caring for Pets
I know from experience that deciding who will adopt pets left behind often causes stress. And, since pets cannot wait to be fed or allowed to relieve themselves, this is almost always the second most urgent problem to be solved.
As such, pets require short-term emergency help and a long-term new master.
When you make decisions about pets, remember pets are easily upset by change and will notice and mourn the passing.
So, some patience with our furry friends is needed, as is extra attention and love.
#3 – Notifying Banking and Employment Relevant Entities
Informing relevant organizations about the unfortunate event is integral to the process. This group includes
banks
Stockbrokers
employer
Providing this information triggers the necessary actions to prevent future complications and ensures the smooth handling of legal and financial affairs.
In the case of joint or solely-owned accounts with the deceased, a death certificate will usually be needed to effect changes to the account or receive distributions from the account.
For any investments, you'll need to consult with financial advisers or stockbrokers for asset transfer and be aware of any potential tax implications.
#4 – Inform the Social Security Administration
Fortunately, so long as you have your loved one's social security number, this happens automatically.
When the funeral home prepares the death record, it will type your loved one's social security number into the state death records system.
As soon as that happens, the Social Security Administration is informed of your loved one's passing and immediately takes action to cut off benefits.
And the Social Security Administration informs Medicare.
But what if you can't find the social security number?
The best thing to do is call healthcare providers and insurers (or employers). Those entities have your relative's social security number and can tell you what it is. Also, tax returns and related information will contain your loved one's social security number.
#5 – Contacting Life and Long-Term Care Insurance Companies
If the deceased had life or Long-term Care (LTC) insurance policies, you need to contact the respective companies. An original death certificate and policy number will be necessary to claim benefits.
Life insurance companies should also be promptly informed. As soon as you call a life insurance company to report the death, the "clock starts ticking" on receiving benefits.
#6 – Reporting to Credit Agencies
One of the three major credit bureaus (Equifax, Experian, or TransUnion) should be informed to mitigate identity theft risk. They will relay the information to the other agencies.
#7 – Transferring Frequent-Buyer/Flier Points
For frequent-buyer or frequent-flier points, contact the respective companies to inquire about transferring points to a beneficiary or family member.
#8 – Canceling Driver's License
Contact DMV to remove the deceased's name from the records, which helps prevent identity theft. You'll typically need a copy of the death certificate for this.
#9- Closing or Updating Credit Card Accounts
Contact the card issuer for the necessary changes to the deceased's credit card accounts. Accounts can be closed or, if shared, updated to remove the deceased's name.
Please remember credit card companies can only collect unpaid bills from the deceased's estate.
That means the credit card company needs to be paid before anyone can inherit any money. However, if there isn't enough money in the estate to pay off credit card companies (and other lenders and creditors), do not agree to cover the deficiency.
Liability only extends to individuals that signed the loan or credit card agreement and the deceased's estate.
So, if you didn't sign up to pay your relative's credit card bills before he/she died, do not do so after they have passed.
#10 – Terminating Other Insurance Policies
Notify providers to end the deceased's home, auto, and health insurance coverage. Any unused premium should be returned.
#11 – Closing Email Accounts
After 90 days, close the deceased's email accounts to prevent identity theft and fraud.
Why should you wait 90 days? The delay is to provide time for a quarterly billing cycle to occur. That way, you will probably know of all the decedent's creditors because they will have emailed if unpaid.
#12 – Updating Voter Registration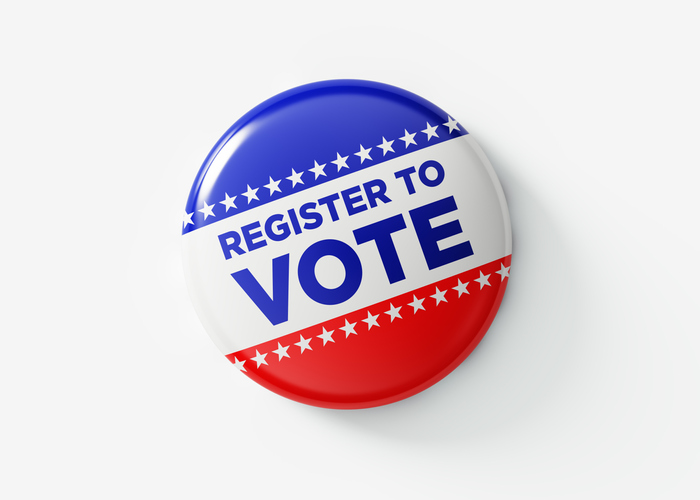 Contact your state or county to remove your loved one from the voter rolls. The procedures vary so that direct contact will provide the most accurate information. Sometimes, a written notice, an affidavit, or a death certificate might be necessary.
Conclusion
Adhering to this comprehensive checklist ensures that all necessary post-funeral notifications are completed effectively. While this process can seem overwhelming, it's essential in settling the deceased's affairs and preventing potential issues.
9070 Kimberly Boulevard
Boca Raton, FL 33434
© 2023 Sunshine Cremation Services LLC. ALL RIGHTS RESERVED. Privacy Notice.
All Funeral Services will be provided by either Sunshine Cremation Services or its parent company Kronish, Sunshine & Co., a licensed funeral establishment. This website is for informational purposes only. No funeral services are being offered and sold herein.